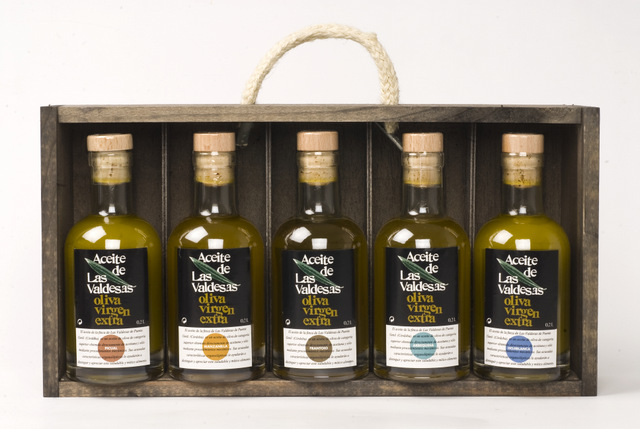 At The Valdesas, we would like you to try our extra virgin olive oil single-varietal because we believe you will notice the difference compared to other oils you have tried.
We also understand the reluctance to place an order for food, and even more via online, without trying it first.
Therefore, we encourage you to make your first online order and we will help with a 15 % discount on the price of oil.
Simply register as a Aceite de las Valdesas website user, and once we verify your email, we will provide you with a discount coupon to enter during your first online order.
Create an account
Please, fill in the form below to create an account
or
---
Reviews
Extra Virgin Olive Oil 5 L

Oussama Moghrabi: WoW

06/08/2020

Just wow, what a taste, much better than any oil i have ever taste.

Extra Virgin Olive Oil 1 L

Jaakko Laine: Jaakko

06/04/2020
Extra Virgin Olive Oil 5 L

John Short: Fast service - Excellent quality

06/03/2020

I bought some oliive oil for the first time in April 2020 and was very impressed with the service and quality. I have now ordered more and am very keen to try the new crop this year.

Extra Virgin Olive Oil 1 L

Tola Adenle: My First Order

04/08/2020

I had purchased olive oils for many years in the USA but was never really educated; just bought what was labelled as EXTRA VIRGIN. Your website took me to a deeper knowledge of this great oil. Last year, I ended up shopping a grocery store in the UK because I did not have enough time to spend in the UK for shipment from Spain. Now, I will ensure I order way ahead to be sent to wherever my spouse and I may want to spend the longer period of a year. Your olive oil is the best taste we've ever tasted. Thanks for the good service, too. TOLA.
Spanish Organic Extra Virgin Olive Oil 2,5 L tin

Lien Van Gogh: Completely satisfied

03/29/2020

We are very satisfied with 10 liters organic extra virgin olive oil that we had ordered last year and just repeated this order but for 12,5 liters. We are looking forward to receiving them soon. The oil tastes amazing. We've used it in everything, in our fresh baking bread, salad or half cut avocado and it's delicious!!!

Extra Virgin Olive Oil 2.5 L Tin

Bülent Eken: First Time Customer

02/15/2020

Extremely pleased with the order. High quality olive oil with a unique taste.