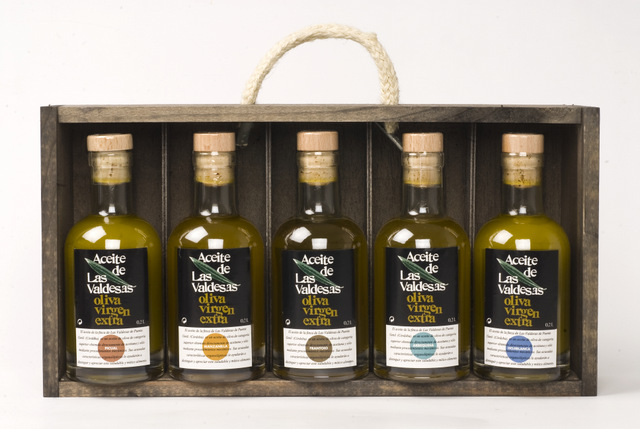 At The Valdesas, we would like you to try our extra virgin olive oil single-varietal because we believe you will notice the difference compared to other oils you have tried.
We also understand the reluctance to place an order for food, and even more via online, without trying it first.
Therefore, we encourage you to make your first online order and we will help with a 15 % discount on the price of oil.
Simply register as a Aceite de las Valdesas website user, and once we verify your email, we will provide you with a discount coupon to enter during your first online order.
Create an account
Please, fill in the form below to create an account
or
---
Reviews
Extra Virgin Olive Oil 2.5 L Tin

Tilman Linder: Very tasty, delicious

12/07/2019

Extra Virgin Olive Oil 5 L

Boris Cousin: Excellent

11/09/2019

Excellent oil and fantastic service. Thank you very much ! Huile excellente, nous n'achetons plus que cela ! Merci !
Spanish Organic Extra Virgin Olive Oil 2,5 L tin

Jana Gnappova: Organic Extra Virgin Olive Oil

07/22/2019

Excellent quality of organic extra virgin olive oil directly from the producer. Superb communication and fast delivery to UK. Properly packedm, delivered with UPS courier. I will definitely order again as I use a lot!!! Thank you so much! I will recommend this seller to all my friends!!!