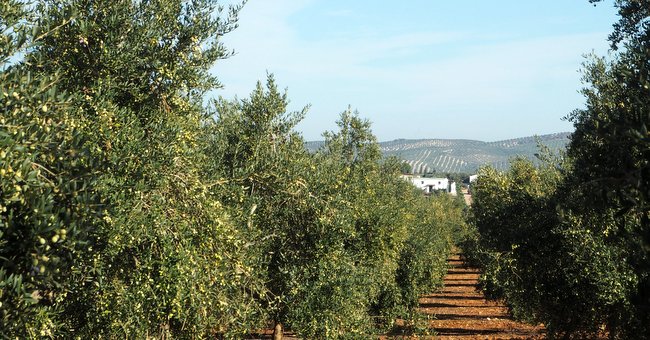 The Valdesas estate is located in the geographical center of Andalusia (Spain), South of Córdoba in full countryside, in the municipality of Puente Genil.
It is located on the left bank of the river Genil, which takes water to irrigate the olive grove.
The farm is composed by its olive grove; its farmhouse, typical of indigenous building; and its oil mill and cellar.
This allows us to completely control the entire process of production of our olive oils, from planting olive trees, fruit growth, harvesting olives, milling, storage, and packaging.
In our videos we explain each step of the production of our olive oils.
The traceability of our extra virgin olive oil is completely guaranteed.
Our customers are assured of using authentic extra virgin olive oil of Andalusia.
In fact, thanks to Google Maps, you can see exactly the plots of olive grove from which the olive oil with extra virgin olive The Valdesas comes from.
In summary, Aceite de Las Valdesas is spanish extra virgin olive oil direct from the producer.