---
Reviews
Extra Virgin Olive Oil 1 L

janne vuorinen: Highest quality olive oils!

05/18/2022

Quality is superb, price very reasonable. Arbequina is our favorite non-bitter, very fruity salad dressing oil. Manzanilla is just delicious, stronger flavour oil for everything.

Extra Virgin Olive Oil 1 L

Gary Radocchio: Olive Oils - all very good

04/29/2021

I have tried all 5 varieties and for me, they are all good but the ones that stand out are, in order of preference: 1. Manzanilla2. Hojiblanca3. Arbequina4. Picual5. Frantoio All excellent, just depends on your taste preference!
Extra Virgin Olive Oil 2.5 L Tin

Angelika Schmidberger: Arbequina

03/06/2021

Arbequina: Very smooth and fruity taste.Manzanilla: Bit of bitterness but very tasty.

Extra Virgin Olive Oil 0.5 L glass bottle

Nino Metreveli: Too good!

02/14/2021

I think I'm addicted to those oils.Manzanilla is my new favorite. I introduced it to my friends and they loved it too!Will re-order!
Extra Virgin Olive Oil 1 L

Gerry Gold: Mmmmm! the real deal!

11/11/2020

Hola!We bought some of all five filtered varieties to see what the differences are and we've loved them all! You guys are doing a great job. During the summer we had some fun - inviting neighbours and friends to socially-distanced tastings and enjoyed sharing what we bought. We like Hojiblanca for cooking, Picual for dipping bread, and we've liked it and Manzanilla to liven up pasta. Given the 'entry-level' description for Arbequina we were a little surpised by an unexpected but not unpleasant catch in the back of the throat. Frantoio is probably the all-round favourite in this household, and is the one our neighbours come back for. We're really looking forward to trying some unfiltered oil in the near future. We had a little problem using my credit card from the UK, but that was easily resolved ...

Extra Virgin Olive Oil 1 L

Anónimo: Enjoying the Selection!

11/03/2020

We ordered the selection of olive oils to try them all and are not disappointed. There is no clear favourite as we are enjoying them all but tend to use the Picual more for cooking and seem to switch most between the Arbequina and Manzanilla for table olive oil use! We haven't opened the Organic tin yet so have another taste sensation to look forward to!!
First time purchase coupon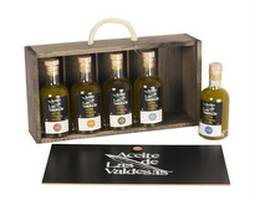 Sign up and get a 10% discount on the price of olive oil on your first order online.
---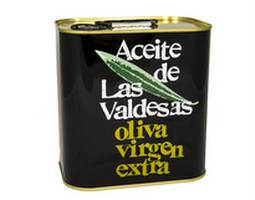 ---
​