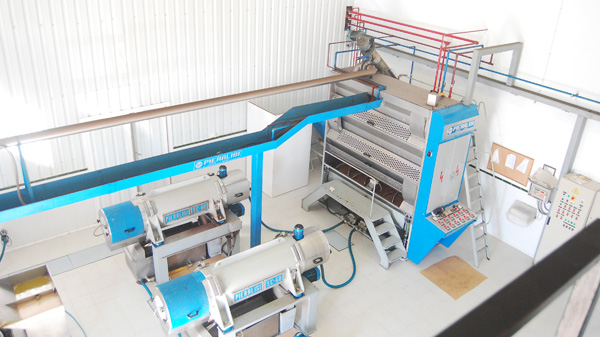 The mill, located at the farm, only mills the olives from our own olive grove.

To prevent oxidation and deterioration of the olive, milling is performed in less than a day from their collection.

The oil production process consists mainly in a cold extraction by centrifugation, and immediately is stored unfiltered in our silos of our cellar. With all this we get an extra virgin olive oil of high quality.
To avoid losing flavor and nutrients present in the oil, we store our oil in stainless steel tanks in the mill in an inert atmosphere of nitrogen.
We only pack on demand, so that our customers can enjoy our extra virgin olive oil impregnated with fruity aromas and freshly milled taste.