---
Reviews
Extra Virgin Olive Oil 2.5 L Tin

Barbara Bigosinska: The best olive oil

05/16/2022

I have been a customer already for more than a year and tried all sorts of olive oil available from https://www.aceitedelasvaldesas.com This is the best olive oil I have ever tried! I am an absolute fan of food with actual taste and quality. The richness of flavour is just incomparable with commercially made olive oil. I love Frantonio on a daily basis, but also Hojiblanca and Arbequina.

Extra Virgin Olive Oil 2.5 L Tin

Mikko Suomalainen: Very good olive oil

01/10/2022

Easy to order and delivery brougth package to home door. Both oils Arbequina and Frantoio were excellent.
Extra Virgin Olive Oil 5 L

Tomas Garcia: Frantoio superstar!

11/25/2021

Excellent oil! Full of rich flavor nuances that are fully captured in the unfiltered monovarietal presses. I have a new favorite olive oil - Valdesas Frantoio!

Extra Virgin Olive Oil 2.5 L Tin

Maria Jose Rodero Morales: The taste of Spain in Germany

11/02/2021

I ordered Arbequina and Frantoio varieties, mainly for salads dressing and breakfast. I am really pleased with them. I will definitely order the other varieties as well to try. Such a good olive oil is vey difficult to find in Germany, so I am really happy that I can enjoy a bit of the taste of my country here.
Extra Virgin Olive Oil 1 L

Gary Radocchio: Olive Oils - all very good

04/29/2021

I have tried all 5 varieties and for me, they are all good but the ones that stand out are, in order of preference: 1. Manzanilla2. Hojiblanca3. Arbequina4. Picual5. Frantoio All excellent, just depends on your taste preference!

Extra Virgin Olive Oil 2.5 L Tin

Andrei Ovchinkin: Fantastic oils, perfect service

03/19/2021

Bought unfiltered oils. Enjoy all of them using daily. Arbequina is an all-round type, while Frantoio is for special occassions with clear bitter in a throat. Love them.
First time purchase coupon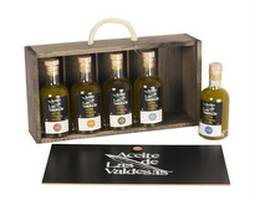 Sign up and get a 10% discount on the price of olive oil on your first order online.
---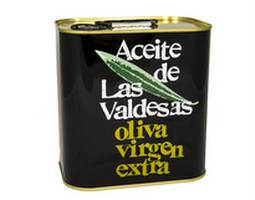 ---
​